'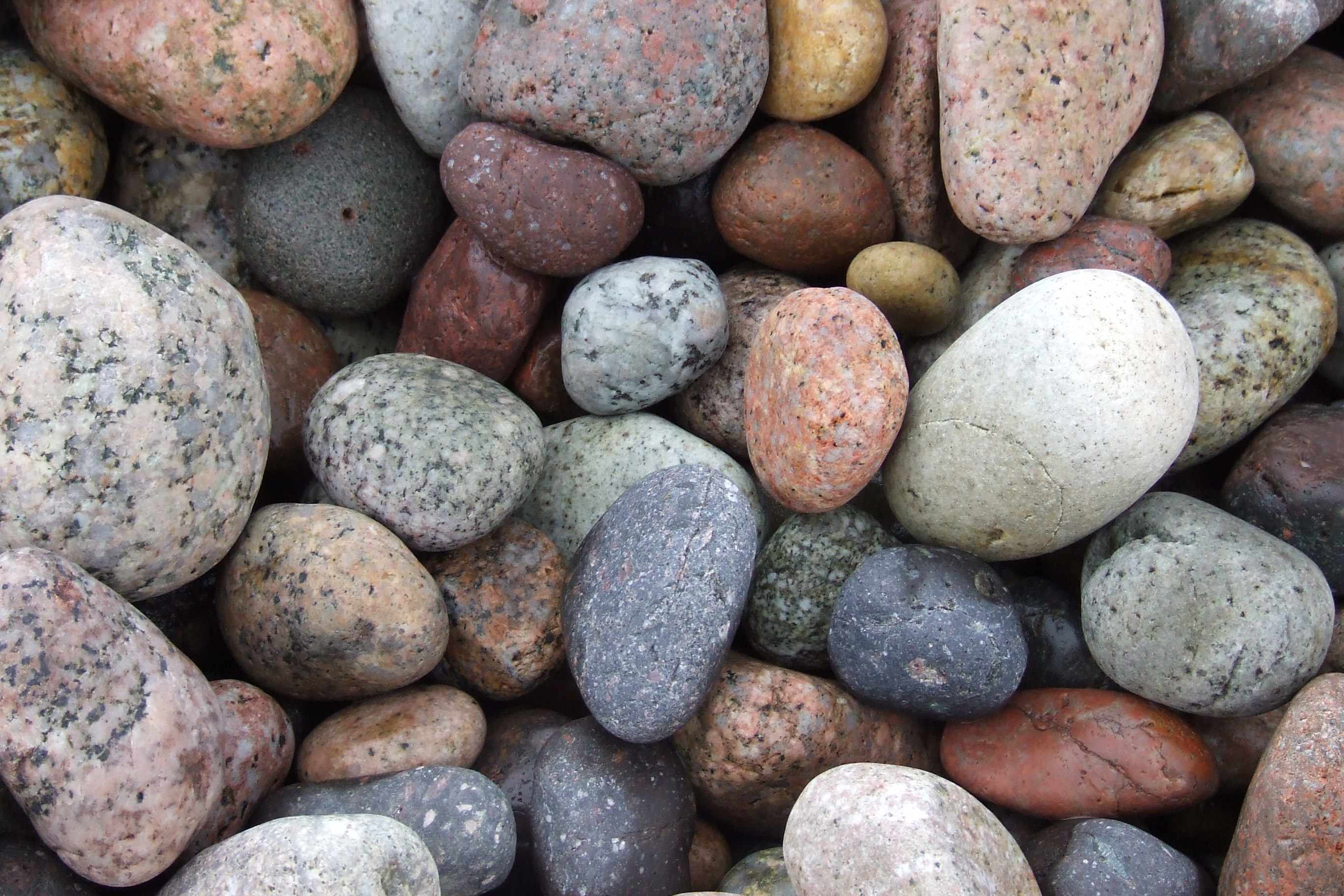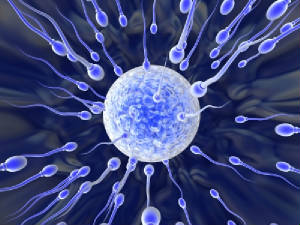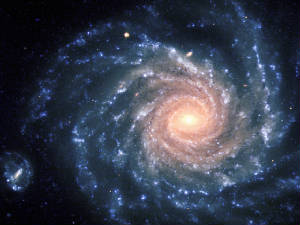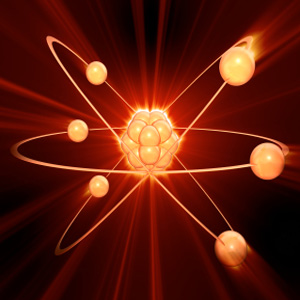 "For I tell you that GOD can create children of Abraham from these very stones !" ( Matthew 3 : 9 )
...GOD did "NOT" come into existence in Genisis 1; we did !!!

...For GOD our creator has no beginning and no end***...GOD ALMIGHTY was "NOT" operating in total darkness when He created light in Genesis 1, in Genesis 1:3 GOD created 'artificial light' for GOD Himself is a 'Spirit of Glorious Light' ( Revelation 21 : 23 ) Astronomers acknowledge that there are regions of this Universe which are in total darkness* ( Revelation 16 : 10 ) the Holy Bible mentions the outer darkness ( Matthew 25 : 30 ) but yet our "ALL" powerful Creator knows of all that lies hidden in the darkness ! ( Daniel 2 : 2 ) The Book of Revelation also speaks of a 'supernatural darkness' that shall befall regions of planet Earth during the upcoming Tribulation period !!! ( Revelation 16 :10 )
There have been many 'Beginnings' in eternity; Genesis 1 is "NOT" the beginning of eternity "But" it is our beginning in this region of the Universe and in this moment in eternity for it is written that there is another beginning that precedes us; "For in the beginning was the Word and the Word was with GOD and the Word was GOD"( John 1 : 1 ) and GOD shall continue to create yet other beginnings in eternity !!!
...Holy GOD, this poor servant of Yours comes to You in the name of Jesus Christ; and with the heart of that of a little child and although this vessel of Yours is plagued with imperfections because of sin; mine eyes nonetheless have seen part of Your Glory & what an awesome Glory ! Truly, the limitations of our human tongues and languages do not do Your awesome Glory justice !!!...This servant of Yours knows that he is unworthy to utter these words "BUT" out of the mouth of babes You have ordained praise !!!...For Your eternal WORD is thee TRUTH that holds everything together !!!
...This servant does not come to You with : religious rituals nor with any prideful good works; but he presents himself before You with the 'Blood of Jesus Christ." ...This insignificant servant of Yours knows that billions+ of other human beings have preceeded him and he knows that he is but just one of trillions+ of other creations that You have sovereignly created throughout eternity; I pray and ask GOD ALMIGHTY that this life in this 'moment of eternity' will not have been in vain; I am no Elijah, no John the Baptist and no Isaiah; i am just a vessel waiting for the same Holy Spirit that used such Prophets to one day also be used of Thee ***
...For any man or woman under the anointing of Your HOLY SPIRIT can do exploits in Your HOLY NAME !!!...GOD; please, please, do not pass me by, it is You who authorized my coming into this world for i did not create myself; baptize Your servant with FIRE to empower him to overcome all the temptations of this fallen world and guide me to be a blessing to many; Jesus, thank You for what You did on the Cross of Calvary, thank You, thank You and thank You !
...Here I am staring at the Andromeda Galaxy & meditating on my place in our Milky Way galaxy; what does this all mean ? "BUT" wait; it doesn't end there , today we know that there are not just two galaxies but billions+ of other galaxies in this Universe !!!
...Astronomers unanimously agree that if you were left at the very outside edge of the Milky Way Galaxy it would be "impossible" to find planet earth amidst all the billions+ of other stars and planets; for it would be like looking for a needle in a haystack !...And even though you and I are two of trillions+ of other creations in this Universe; the Holy Bible reveals to us that GOD ALMIGHTY even knows how many hairs you & I have on our head ! ( Luke 12 : 7 ) ...All the while that He also knows all the trillions+ of stars in this Universe by their individual names !!!...We are talking about a very, very personal GOD that knows you and me even more so than we know ourselves !!!
...There's this erroneous belief that before Genesis 1, all was dark and that GOD was just sitting on a throne of solitude surrounded by nothingness "BUT" the truth is that an 'Eternity Past' had already transpired; our 7 thousand or 7 million year existence on planet earth since our creation in this planet is but like a single grain of sand, like a single raindrop before a vast ocean; before eternity !!!
...GOD ALMIGHTY thinks big, very big and the billions+ of other galaxies in this His Universe are proof that He is a GOD of billions+ of different creations !!!
...GOD did "NOT" create a Universe that He cannot control; for He knows every square inch of it and every star within it by name !!!
...It should be noted that GOD in His sovereignty does "NOT" owe anyone anything nor any detailed explanation of why He does as He sovereignly does 'this and that' and it should also be understood that GOD ALMIGHTY in His Omnipresence can make millions+ of different promises to each of His creations and He will fulfill each and everyone of them because GOD is "NOT" a man that He should lie; for He is a "Spirit" whose Glory fills the very Heavens and even the Heavens cannot contain Him !!!
...GOD will fulfill every promise that He made to the Jews and all the promises that He made to the Church and He won't stop with us because He didn't start with us !!!
...In the great scheme of things it really doesn't matter what atheists and evolutionists may arrogantly claim; deep inside the psyche of every evolutionist is the 'envy, the realisation and the hard fact' that their opinions and theories have nothing to do with all creation; the blunt truth and reality is that we are all inside this huge like 'waterball' called Earth and neither atheists nor evolutionists are in any control of this planet; which is revolving around a star a million times bigger at a rate of over 66,000 miles per hour !!!...It's dangerous enough to have an inexperienced driver at the helm of any car; now imagine if this planet didn't have a creator to ensure its precise rotation around the sun; without GOD we would have all been 'frozen or have burned up' long ago; this planet is "NO" fluke of nature nor are we a product of mere chance !!!...The Earth's orbit around the sun is a very, very complex thing that includes the geomagnetic field and our sun orbiting our Milky Way Galaxy and it doesn't remotely end there for the entire galaxy is also spiraling at enormous speeds within yet another constellation of galaxies at an enormous rate of speed through this enormous Universe of GOD !!!
...This servant of GOD can only imagine how many other different creations have preceeeded us in 'Eternity Past' for when I study the over 7+ million different living species that He created in just this planet in this 'moment of eternity' I will not be surprised to one day know in 'Eternity Future' that GOD is thee creator of numerous other creations in 'Eternity Past' and all the evidence indicates that GOD shall continue to create even more creations in 'Eternity Future' !!!
..Everything in eternity did "NOT" begin in Genesis 1, very simply because GOD has "NO" beginning and no end, Genesis 1 is the account of creation of humanity in this section of the heavens of this Universe...Genesis 1 was written for our benefit because in eternity there is "NO" time; GOD ALMIGHTY precedes Genesis 1 because 'eternity past' had already existed before Genesis 1...Truly GOD ALMIGHTY created creations within other creations and a Universe within yet another one !!! -Mario Romano, student of Theology
..The religious elite of the time; the Pharisees and the Sadducees had made our Lord Jesus very, very angry for they were pompously bragging in their minds and hearts about being descendents of Abraham "BUT" Jesus dropped a bombshell on them when he told them "For I tell you that GOD can create children of Abraham from these very stones !" ( Matthew 3 : 9 ) Our Lord Jesus wasn't kidding, GOD ALMIGHTY created all of mankind from the soil of this planet and HE has "NO" problem turning stones into human beings !!! The power, creativity & imagination of GOD
has "NO" end !!! GOD is "NOT" limited by anything when it comes to creation and planet Earth was "NOT" His first creation in eternity !!!
...This servant of Jesus Christ continues into these writings about eternity and our place within it to dispel the erronous belief of some who wrongly believe that GOD ALMIGHTY is an : uncaring, distant and heartless creator; the truth of the matter is that GOD cares very, very much about each and everyone of His creations because ultimately "ALL" was created by Him and for Him !!!
...This insignificant servant of Jesus Christ writes each and every single word here with all the fear of GOD in mind***...In this planet alone you and I are two out of billions+ of other human beings who have been born under this star and this moon and when this ignorant and useless servant of GOD ALMIGHTY studies the vastness of this Universe he knows fully well that GOD is literally the creator of numerous other creations throughout an 'eternity past' that precedes even Genesis 1 ! ( proof of this fact is that there was "Light" already in creation before GOD created the 'artificial light' of the sun in this remote and dark region of His Universe; because GOD ALMIGHTY himself is a 'Spirit of Light' whose sole presence needs no 'artificial light' and in eternity we will no longer need the 'artificial light' of the sun according to Revelation 22 : 5 !!! )
...It should be understood that 'Eternity' did "NOT" begin in Genesis 1; simply because GOD Himself has "NO" beginning nor end, therefore Genesis 1; gives a specific account about the beginning of this creation in this part of the heavens and of planet Earth in this region of His Universe !!!...The Angelic creation is a much higher creation than us and they are not mentioned in Genesis 1 specifically; it should be noted that Genesis 1 is an account of this creation and "NOT" of others; modern history books do the same thing when the history of different nations is written down on paper; the main focus will be on their history and not on the history of remote and foreign nations !!!
...You and I were "CREATED" by GOD ALMIGHTY inside one of many of His masterpiece's !!! This Universe is a masterpiece of epic proportions, this Galaxy is another Masterpiece, our Solar system is yet another masterpiece and the planet we all inhabit is yet one more of His Masterpiece's "BUT" it doesn't remotely end there for the Earthly human bodies that we all inhabit are Masterpiece's in and of themselves; for as 'technologically advanced' as we may be in this 21st Century "NO" Earthly Corporation has been able to replicate a robot as sophisticated as the human body !!!...If you believe that we are all a "Fluke" of a "Big Bang" when was the last time that you observed an explosion that created anything but chaos, death and destruction ?..."NOT" only are we all "CREATED" beings but the truth is that we are just one of many other creations that were also created by GOD ALMIGHTY !!!
...If you choose to believe that we are the product of mere chance you should closely ponder the question of why you have little control over your own heartbeat and why Earth orbits a star a million times bigger than it without being destroyed; there is a force; a Spirit that is in "Absolute Control" of every square inch of this His Universe and every creation within it and GOD ALMIGHTY : Thee HOLY GOD of ISRAEL didn't create a creation that He cannot control !!!
...There have been many beginnings in "ETERNITY" and there "SHALL" be more in 'Eternity Future'...Genesis 1 is just one of many; for in the beginning before there were even any heavens and Earth in Genesis 1; there was the WORD and the WORD was with GOD and the WORD was GOD !!! ( John 1 : 1 )...It is impossible to fit the history of 'eternity past' in any human book, Genesis 1 also doesn't mention the beginning of when GOD ALMIGHTY created the Angelic creation which we know was long created before us humans on planet Earth !!!
...It should be understood that GOD never meant to reveal "EVERYTHING" to humanity in Genesis, the Holy Bible was primarily written to record the 'History of Redemption' of this planet and "NOT" the history of everything that ever was before we came along !!!...If you haven't figured it out and in "NO" way does this insignificant servant of Jesus Christ claims any special revelation, GOD in His "Sovereignty" appears to be populating eternity with spirits who abide in His WORD that He can truly call His : "Son's of GOD" as you may know before humans were created on planet Earth GOD already had many, many other beings which are called in the Holy Scriptures "Son's of GOD" !!!
...Holy Spirit; with your permission; this creation in this moment of eternity will soon be over and GOD Himself just as it is mentioned in Revelation 21 : 4 , shall wipe away all the tears from our eyes and He will rectify everything and in that day truly all our 'why's ?' shall be answered by the Omnipresence of the Holy Spirit !!! and when the Millenium ends and we enter into eternity into the New Jerusalem; eternity itself shall continue to go on and on and GOD ALMIGHTY shall continue to create and create "New Worlds, New Universes, New beginnings, New lifeforms' for HE is the source of all life in Him there is "NO" end !!!
...Like this poor and insignificant servant of Jesus Christ has stated in the past, we are like one chapter in GOD's neverending book of creations; our beginning was tragic for us because; having it all once in the Garden of Eden we chose to disobey GOD our own Creator and thus came our fall and the introduction of death "BUT" GOD will make all things new and even though i'm "NO" Prophet remember what this poor servant of Jesus Christ is about to tell you " One moment in 'Eternity Future' GOD will invite us to witness the beginning of a new creation just it once happened in Job 38 when the all the Angels shouted for joy as GOD was creating this creation !!! ( Job 38 : 7 )
...Please do "NOT" misunderstand this servant of GOD; what this insignificant human being is trying to tell you is that GOD is 'a million; a billion times bigger' than we can imagine !!!...Eternity has been happening long, long before humans were created on this planet and in this moment of eternity !!!...There was a very long period in eternity when there was "NO" sin and no need for a 'Lake of Fire' "BUT" since Satan's fall these were created by GOD ALMIGHTY in this moment of eternity to address the rebellion in heaven and thus we were directly created in the midst of an ongoing war between the armies of Heaven against Satan and the fallen Angels that GOD will very soon put a complete end to !!!...Let it be known that Satan is "NOT" the archenemy of GOD ALMIGHTY, Satan is literally like a flea before the presence of GOD ALMIGHTY, Lucifer is a created being just like you and me albeit one who was created with much more majesty and power "BUT" he is no god and he cannot be everywhere at once like GOD ALMIGHTY !!!
...This servant of Jesus Christ writes this as an 'apologetics' response to those who can't seem to see beyond their own ego, beyond their own nose that GOD ALMIGHTY "Has and Will" continue to create more creations all through eternity future !!!...For that is the very nature of a creator to create and create and as you can see GOD has "NO" limitations when it comes to natural resources; given the fact and reality that there are billions of Galaxies with billions+ of other planets !!!
...In this specific moment in eternity "sin" entered into GOD's creation and thus Jesus Christ had to address it personally at the 'Cross at Calvary" otherwise we would all have met the same fate as Satan and the one-third of the fallen Angels in the Lake of Fire "BUT" the Holy Scriptures reveal to us very clearly that GOD ALMIGHTY is going to put an end to : sin, to death and hades when He throws them into the 'Lake of Fire' !!! ( Revelation 20: 14 )...Satan and the Fallen Angels have "NO" forgiveness because they had seen and lived in the glory of GOD and yet they chose to question and rebel against the very one who had created them in the first place; humans can find forgiveness because we were created lower than the Angels and we had never seen the Glory of GOD; if we repent and confess our sins to GOD and accept the Sacrifice that Jesus Christ accomplished at Calvary we are forgiven of all of our sins !!!
...There is a time and a place for everything under heaven and sometimes as believers it is neccessary that we study in depth certain topics more profoundly; the Holy Bible was primarily given to the chosen people of GOD to record the 'History of Redemption' in this planet ; mankind is "NOT" worthy nor entitled to know everything the most important thing that every human being must know is that we have all sinned against GOD our Creator and that through Jesus Christ we can find total forgiveness from the Father !!!
...This servant of Jesus Christ writes about this topic because it makes my blood boil whenever I hear evolutionists make bold and unfounded claims about evolution over creationism; the blunt truth about evolutionists is that deep, deep inside their psyche they feel powerless due to the fact and reality that they are "NOT" in control of this planet, this solar system , this Galaxy and this Universe !!!...There is a force a "Spirit" that transcends it all and in the English language HE is : JESUS CHRIST : GOD with us !!!...For all things inside and outside of this Universe were created by Him and for Him; so the "OPINIONS" of men are irrelevant the reality is that we are all inside this huge waterball call Earth going around an enormous star and neither : NASA nor Stephen Hawking have anything to do with it; for in the beginning : GOD !!!
...This student of Bible Prophecy has been studying this topic of "GOD & Eternity" for many years now and it is my insignificant conclusion that GOD is "NOT" just our Creator but HE is also the Creator of numerous other creations that precede "Adam and Eve" on planet Earth !!!...GOD has forever been creating for that is His very nature; GOD is the force of life 'in and outside' of this Universe and this servant of Jesus Christ does "NOT" claim to have GOD figured all out he's just in awe at what we do know about GOD for He is : "Thee creator of billions+ of other Galaxies with an unimaginable number of other lifeforms !!!
...This servvant of GOD ALMIGHTY has studied the theological implications of this and there are none; Jesus Christ did "NOT" die for other creations simply because they never sinned nor can they sin, not all creations were created in the image of GOD and the theological evidence suggests that Satan and the fallen Angeles were quickly 'isolated and confined' exclusively to this part of the Universe as their punishment before they are thrown completely into the Lake of Fire !!!...There was already a glorious creation before Genesis 1 took place very simply because GOD was "NOT" existing in a 'cold, dark and lonely' Universe beforehand !!!